The rich cast of characters who populate the City of Mythrin are brought to life by our wonderful artists.
Starting with Episode 9, Nikki has created title cards that illustrate one of our favorite scenes from the episode. You can follow Nikki and her art on Twitter by following the link in the sidebar. 
Episode 10: Everyone Spills Their Beans
Episode 11: Flexing into the Night
Episode 14: Fun with Thaumaturgy 
Episode 15: Oyster Spoons & Beaver Forks
Episode 16: Tabling the Murder
Episode 18: Ardyn's Sticky Dream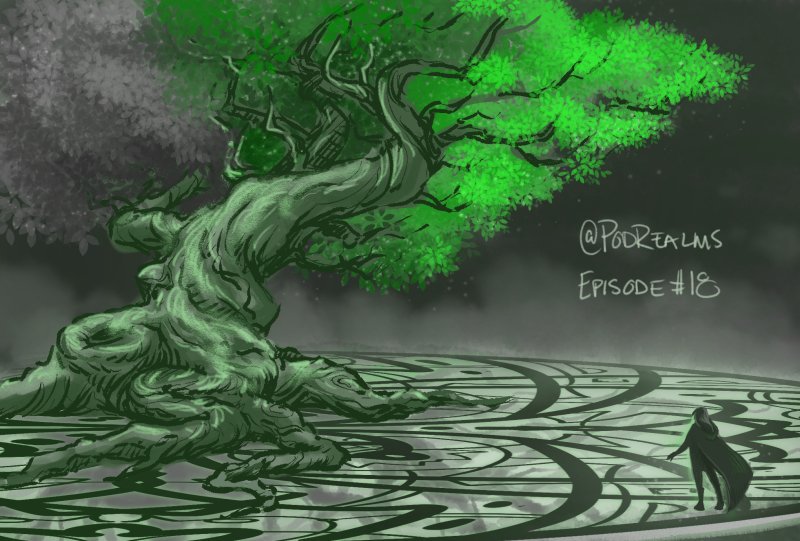 Episode 19: the Muscles of Mythrin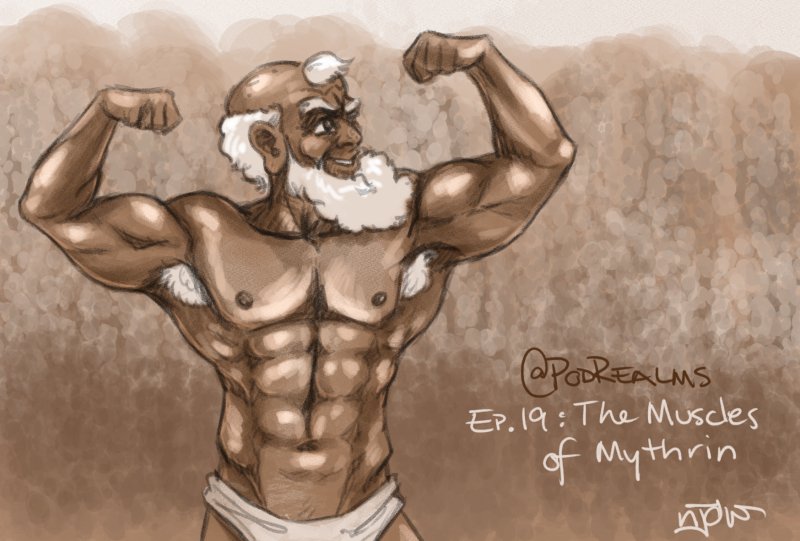 Episode 20: Masks and Masquerade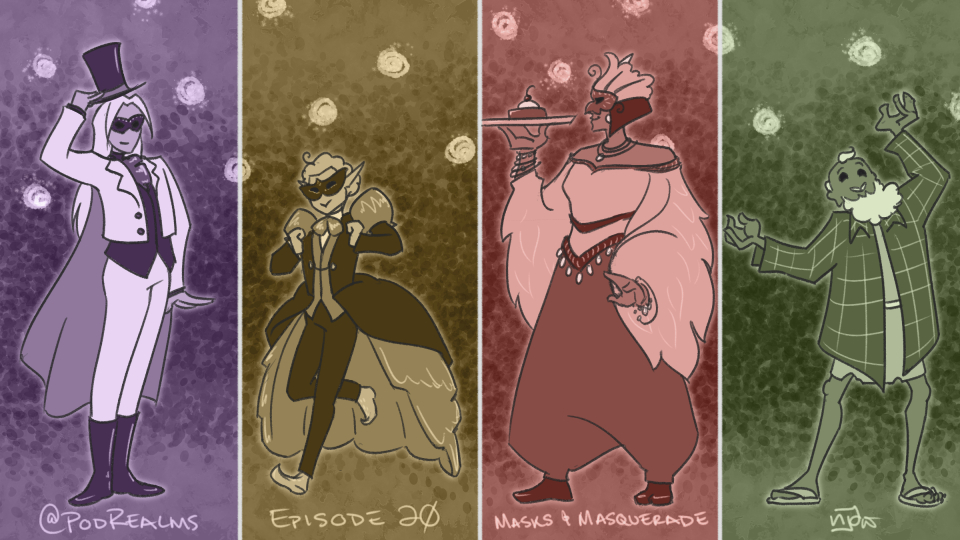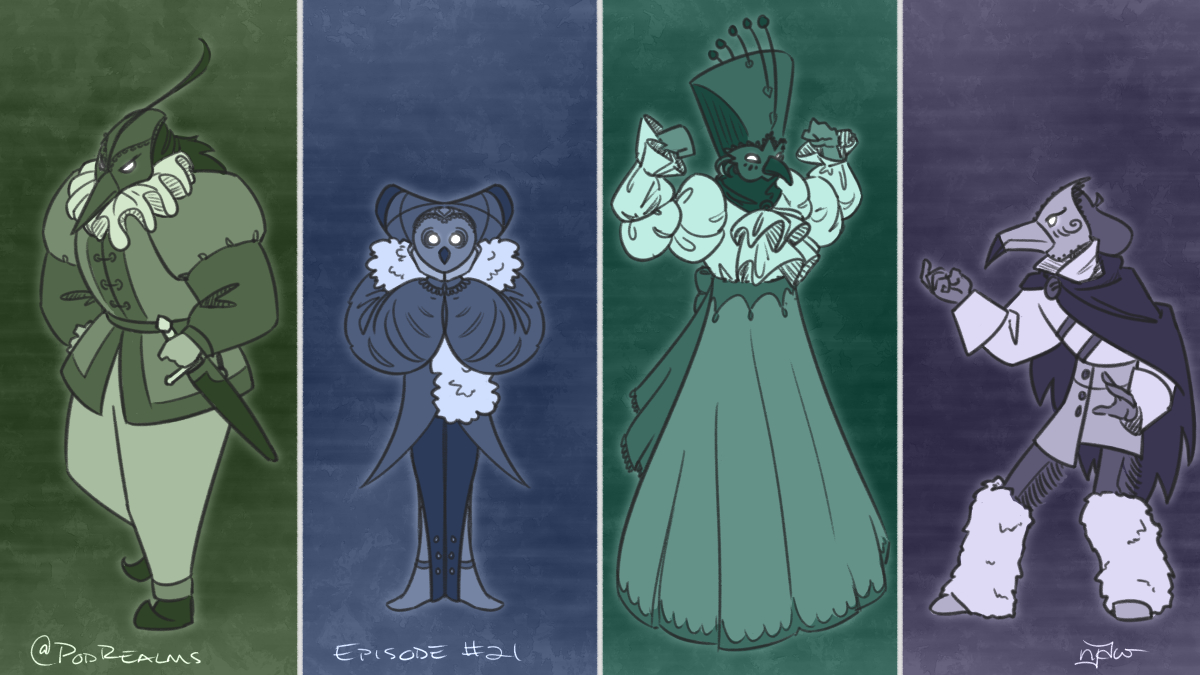 Episode 22: Step Back, Breathe, Strike!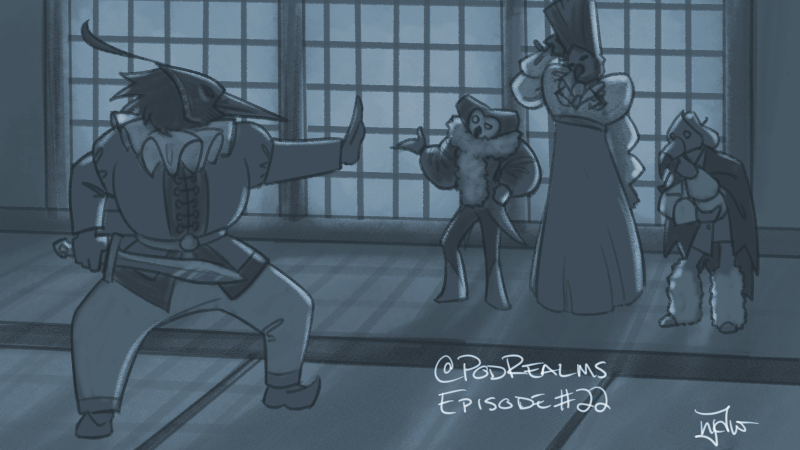 Ep 23: The Junior Neighborhood Watch