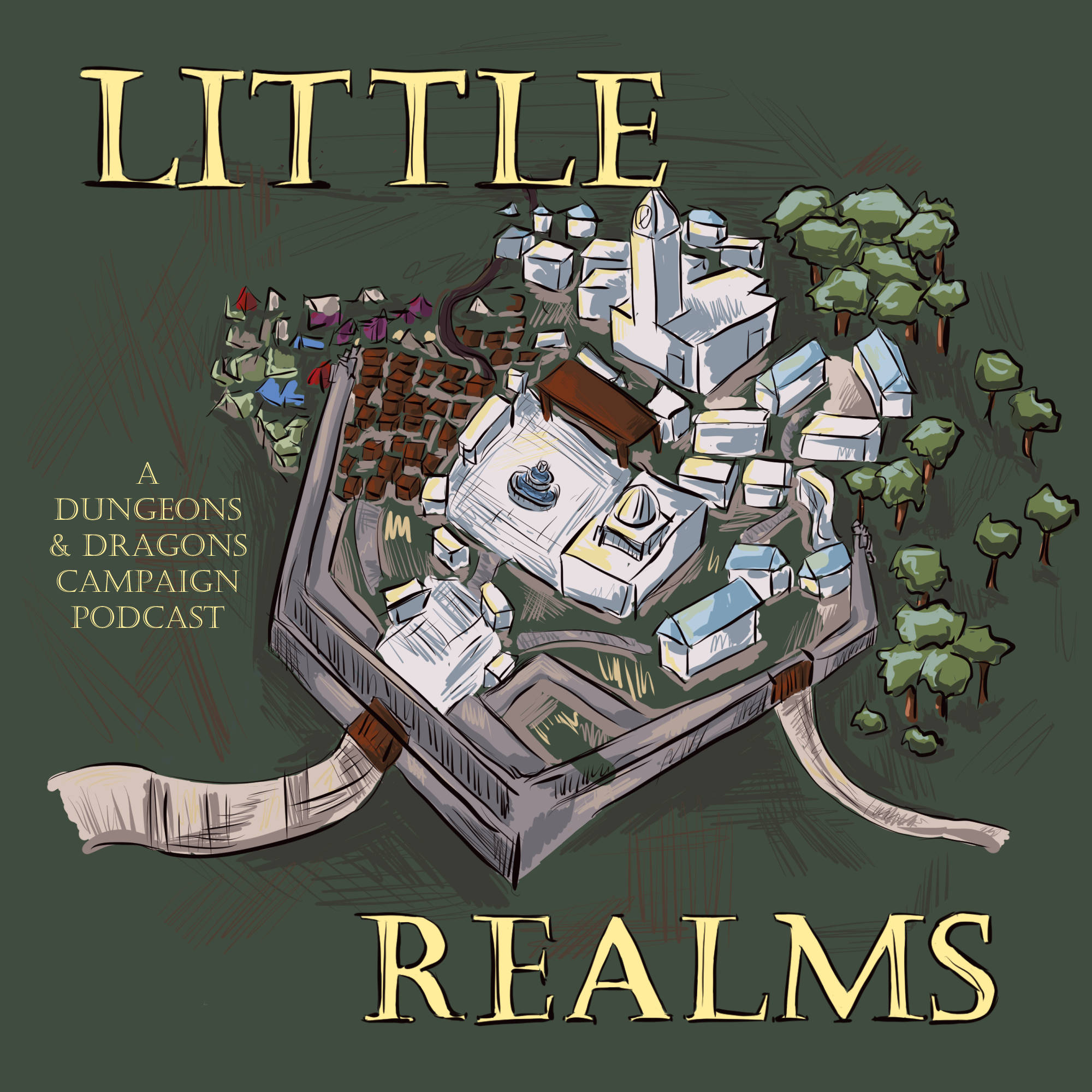 Our heroes sneak across town to the Arondale estate for a clandestine meeting with Sergeant Landon. Vim puts forward a half-baked plan to get Lieutenant Rowan and Captain Myrne thrown in jail. Jorell, Ardyn, and Cyrus tentatively agree, while Landon and the Arrondales shake their heads. Later that night, Cyrus visits the Coriander's Kiss when he can't sleep.
Little Realms is a Dungeons & Dragons actual play adventure. We use DnD 5E to tell our story. 
Follow us on Twitter at @PodRealms, and at www.littlerealms.com.
Join us on Discord at https://discordapp.com/invite/XeYzxtV.
Royalty Free Music and sound effects come from tabletopaudio.com, freesounds.org and Kevin MacLeod, creator of (incompetech.com). Licensed under Creative Commons: By Attribution License 3.0.