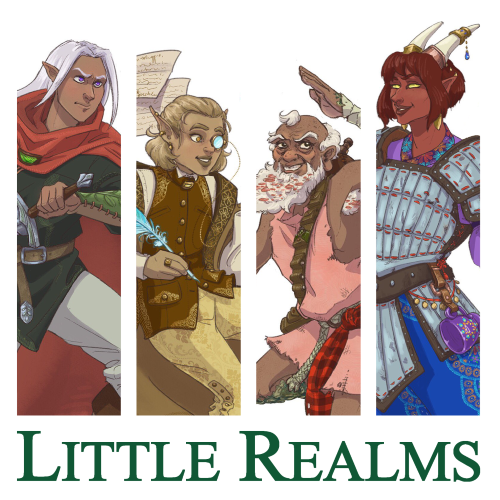 Before we jump right into Arc 2, we thought it would be nice to gather questions from our audience and read them aloud for everyone to hear. This Q&A starts off light then jumps into serious questions and ends with one last fun one "who do you ship?".
Little Realms is a Dungeons & Dragons actual play adventure, using DnD 5E to tell our story. We'd love for you to join us on the adventure!
Twitter: https://bit.ly/LittleRealmsTwitter
Discord: https://bit.ly/LittleRealmsDiscord
Instagram: https://bit.ly/LittleRealmsInstagram
Website: www.littlerealms.com
Royalty Free Music comes from Kevin MacLeod, creator of (incompetech.com). Intro song is "Spellbound", licensed under Creative Commons: By Attribution License 3.0.